Automated Billing Services & Mailing for Business Owners
Helping Business Owners with their customer billing and mailing since 1998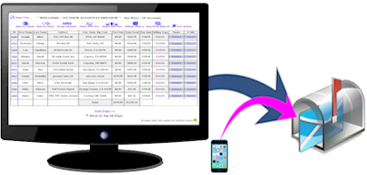 "Where billing & mailing your customers is a click"
Specializing in 1st Class Mailing and Printing of Billing Statements and Invoices

Billing Statement, Invoice, Letter and Form Printing Services.

Data Merging.

Inserting Folding, Envelope Stuffing, Stamping Hand and Machine.

1st Class Presort, Bar-Code, Cass Certified, NCOA Bulk Mailing.

Free Billing Statement, Invoice Design and Layout.

Free Telephone Support 24 Hours a Day 7 Days a Week.

Free Usage of Billing Pros Online Paper and Electronic Billing & Mailing Services Program.
Larger Business Owners - you simply send us your PDF's, Microsoft Excel, XML, XLS Data Files and we turn them into professional Statements, Invoices, Collection Letters etc.. complete processing. We handle all the data merging - envelope and form printing - inserting folding - envelope stuffing and mailing services. Everything is done in house at the Billing Pros facility - we do not use any outside vendors.
As a licensed bulk mailer specializing in 1st Class Mailings and Standard Class Mailings we can offer the lowest possible postal rate per piece. Billing Pros services utilizes the latest technology in equipment guaranteeing professional finished products and the fastest turn around time in the business. We can merge your data into one of our professional design templates or we can design the look and layout of your own professional custom billing statement invoice or letter.
Smaller Business Owners - may use our free online Billing Services Program at no charge to make easy work out of managing their customers accounts and billing information. Billing Pros automated online billing program incorporates a simple "click" to paper bill and a simple "click" to email bill button technology.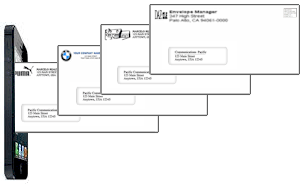 Billing Pros is a family owned and operated business outsource services since 1998 has offered a quality, dependable, cost effective approach for business owners looking to outsource their customer billing and mailing.
Complete Billing and Mailing Services For Business Owners.

Our Home Page

Quick Information

Quick Introduction

Online Billing Services & Mailing Services

Paper Billing & Mail Processing

More About Us

Paper Products / Prices

System Status

All Our Services

Contact Us

Users Start Page

Members Login

Your Privacy

Legal Contract

Search The Web

Fundraising Standard Class, Non Profit Mailing Services

Business Owners Start Receiving PayPal Payments With Our Script
If you need help or have any questions, please call the office at (951) 940-8384
Copyright Protected Content © https://www.billingpros.com billing services All rights reserved.