STANDARD CLASS MAILING
Non Profit Mailing Services and Printing: Billing Pros makes it simple to Print and Mail all your non-profit, fund raising, grand opening, advertisements or donation letters. As a licensed bulk mailer specializing in Non Profit Mailing Services, 1st Class Mailing, and Standard Class Mailing we can offer the lowest possible postal rates per piece.

Simply send us your data file, your non profit or standard class mail piece design and we will take care of the rest. We will print all your Mail Pieces, Envelopes with your Logo and Business Address and mail for less than the price of a stamp.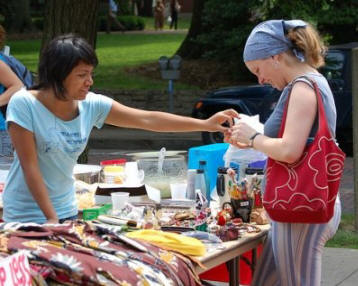 For non profit mailing or standard class mailing, the USPS does not guarantee delivery within any specific time frame, because it's affected by such variables as distance and other priority mail in the pipeline. Even though the USPS Website indicates there is a 2 to 9 day delivery (delivery not guaranteed) means delivery takes far longer than they stated. The United States Postal Service should have a set time frame for delivery of all non profit or standard mail ...but the facts are, they do not! and hide under their delivery not guaranteed clause.
Non Profit Mailing Receives Huge Postal Discounts: compared to first class mail, but organizations must accept the service limitations that go with it. (Standard mail was formerly called "third class mail" and even though the name has changed, the non-profit mailing services philosophy has not). So, when you're figuring out a schedule for your non profit mailings, allow at least a week locally and three weeks nationally for the USPS to get it where it's going.
... If you are a Nonprofit Organization, you can save thousands of dollars on your mailings with just some simple planning and using Billing Pros non-profit mailing services.
Billing Pros a family owned and operated business has offered a quality, dependable, cost effective approach for business owners and nonprofit organizations looking to outsource their printing and mailing since 1998.
Copyright © Protected Content all rights reserved. https://www.billingpros.com billing services