FREE SMALL BUSINESS APP
Billing Pros Small Business Application is designed for those businesses that have 1 - 200 Customers. Larger Business owners send us their data for processing. Completely web based so there is nothing to install or download. Works in all pc's and cell phones, No monthly fees, we only charge a small price for what you send out.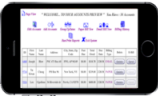 Easily bill your customers right from the job site or even while on vacation - click "Paper Bill Now" or "Email Bill Now" from your cell phone and all your customers Statements, Invoices, Collection Letters etc., are mailed. A Complete FREE Billing and Mailing Program that is second to none. The perfect choice of today's small business owner looking for a comprehensive, mobile friendly paper and email billing program.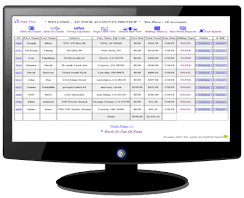 Complete Professional, light weight Paper and Email Billing, Web Based APP for Small Business. We do all the back-end work - the printing of the envelopes, the printing of the Statements, Invoices, Letters etc, the inserting, folding, adding 1st class postage then delivered to the United States Post Office.
Copyright © Protected Content all rights reserved. https://www.billingpros.com billing services