MORE ABOUT US
"Saving business owners time & money with professional state of the art billing services" ... is not just a slogan, IT'S OUR BUSINESS!!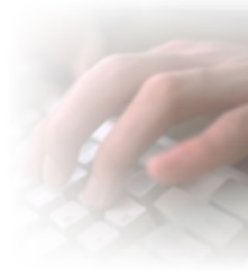 Billing Pros.Com is the internet's oldest paper billing and email billing services provider. There were no others before us! Started in 1998 and still constantly evolving to meet the ever changing needs of business owners. Listening to our customers and the ability to meet their needs is the main reason our company has emerged as the number 1 choice of today's small business owners.
Emailing your billing information to your customers is quick and simple. Billing Pros superior technology in email billing, utilizes a user friendly, point and click approach to handle all your email billing needs. From one to one million customers, you simply point, click and your billing statements are all emailed.
Click here to learn more about our email billing services.
Billing Pros makes quick work out of paper billing & mailing your customers. Whether you are using our automated online paper invoicing, and statement processing program or sending us your data, we guarantee a quick turn around with zero defects. Billing Pros uses the absolute best paper products to exceed the highest quality of industry standards. Utilizing the latest technologies, products and equipment to deliver on time trouble free statement and invoice processing, each and every time.
Because business billing needs are unique and vary from business to business. Billing Pros is extremely flexible in custom paper statement or invoice design, data importing, adding extra data fields to our high speed data system, email billing with links to existing merchant gateways etc,. What ever it takes to streamline your business billing needs, Billing Pros can make it a reality.
Click here to learn more about our paper and mail processing services.
Family owned and operated, Billing Pros is a trusted name in automated business billing services and comes to the table with years of experience in automated business billing and mailing services using our own advanced technology and a programming department that is second to none.
FROM THE BEGINNING OUR BUSINESS GOALS HAVE REMAINED THE SAME

Use advanced technology to reduce the amount of time and money business owners occur billing and mailing their customers.

Adhere to strict quality driven on time delivery practices.

Offer courteous and professional customer service 24 hours a day 7 days a week.

NO PROGRAMS TO BUY, NOTHING TO DOWNLOAD OR INSTALL **** NO SET UP FEES.

COMPLETELY HANDLED ONLINE FROM HOME OR OFFICE ALL YOU NEED IS A STANDARD INTERNET CONNECTION... AND WE DO THE REST.
Automated Online Billing Statement / Invoice Processing, E-Mail Billing, Invoicing, Printing, Envelope Stuffing, Bill Mailing, Bulk Mailing and Data Warehousing.
Complete Business Billing Services For Business Owners.
Copyright © Protected Content all rights reserved. https://www.billingpros.com billing services