FREE LIVE HEADLINE NEWS FEED
A complete FREE Copy and Paste RSS Headline News Feed script for Webmasters. Providing breaking World News Headlines collected from the New York Post, an outstanding and reputable no-fake news website. Automatically updating headlines continuously, around the clock
Our simple copy and paste html code will give your customers a reason to stay on your web site and keep coming back time and time again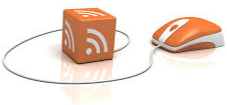 All news links open in a new window keeping your customers on your site! A Mobile Friendly RSS Headline News Feed that works in both PC's and Cell Phones that only takes a few short minutes to install with a simple copy and paste code. This Free RSS Headline News Feed script is clean with no advertisements or branding.
Whether you are an experienced Web developer, or a site owner just getting started, our free headline news feed makes it easy to set up a professional dynamic automatically self-updating news headlines feed for your Web site. No knowledge of programming is required and the use of this service is totally free. Below is the actual live news feed.
Click here: to see how we use our headline news feed on our own website.
Billing Pros.Com offers our Live Headline News Feed totally free of charge. You may not charge others to use this script or reproduce for sale, this script is to remain 100% free. To get started using this small script... simply copy and paste the below html code into your web page.
Do Not - change anything or it may not function properly.
#1) copy and paste the below stylesheet link just before your web pages "style" tag.
<link rel="stylesheet" href="https://www.billingpros.com/newsfeed/feed_scroll.css" type="text/css">
#2) copy and paste the below code after your "body" tag to any place in your web page where you want your news feed to show.
<!-- START SCROLLING NEWS FEED -->
<div id="feed_iframe_scroll">
<div class="scroll_feed-title">
RSS News Feed<br>
</div>
<iframe name="FeedIFrame" src="https://www.billingpros.com/newsfeed/feed_scroll.html" frameborder="0" scrolling="no" target="_parent" class="style35"></iframe>
</div>
<!-- END SCROLLING FEED -->
Copyright © Protected Content all rights reserved. https://www.billingpros.com billing services