QUICK INFORMATION
Completely Handled Online From Home or Office - All You Need is a Standard Internet Connection... AND WE DO THE REST.
FAST - EASY - AFFORDABLE - QUALITY DRIVEN - BUSINESS BILLING & MAILING SERVICES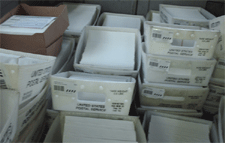 Billing Pros.Com turns your computer / cell phone into an automated, high tech, business billing and mailing machine without having to down load any programs or load any software.
Larger Business Owners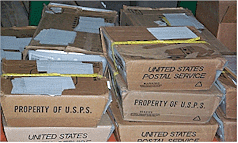 #1. Send us your Data.
#2. We run the data through our postage Cass Certified software to find the absolute best possible 1st class mailing price.
#3. We then barcode, print on a 8 1/2 X 11 with a detachable re-admittance portion, insert your Statement or Invoice into a business size #10 window envelope, complete with #9 return envelope addressed to you.
#4. We then tray and sort for best mailing rates and then bring the finished product to the United States Postal Bulk Mail Facility, usually same day turn around.
Smaller Business Owners
Our Free Online Billing Program for smaller business owners is simply the easiest and fastest way to paper bill and email bill their customers with the click of a mouse or a tap on the mobile device screen.

Nothing to download or install, works on all devices, easily bill and mail your customers from the job site, at the beach or while on vacation.

Point and click to paper bill or email bill your customers, preview and edit your entire customer base, make changes at lightning quick speeds from anywhere, 24 hours a day.

Adding new customers, editing existing customer, changing extra charges, extra charge descriptions, past due amounts, late fees, total amounts owed has never been easier!
Complete Billing and Mailing Services For Business Owners.
Copyright © Protected Content all rights reserved. https://www.billingpros.com billing services